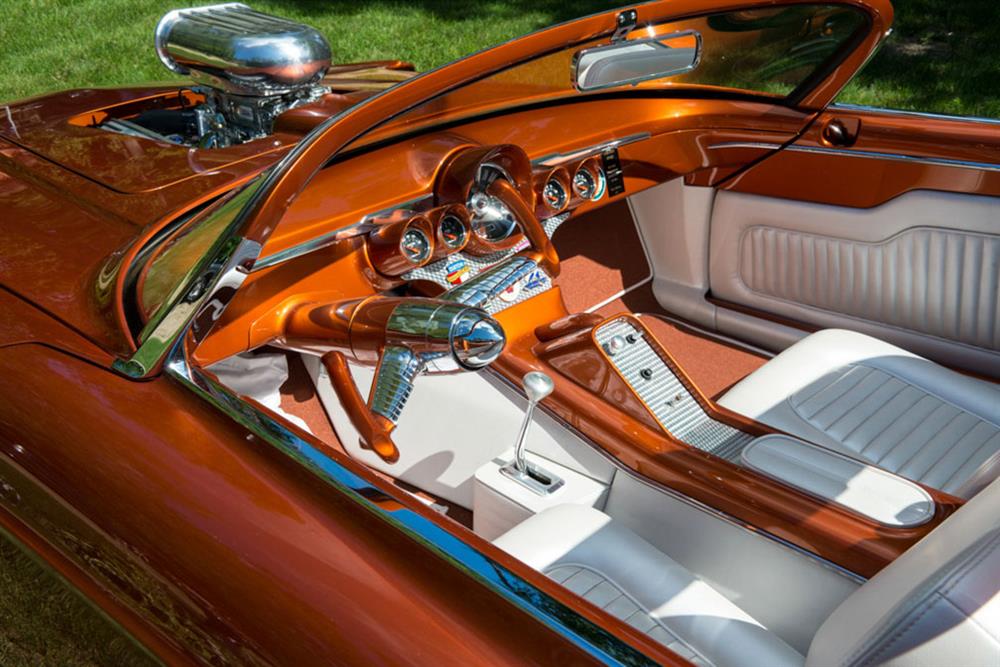 We offer chrome plating for bumpers and just about any other steel or brass part you might have. Recently we chrome plated some barbed wire for a customer who was in the business of barbed wire (see photo below). He wanted to use it to decorate his motorcycle, and we loved the idea. So get creative.
Our plating process involves straightening and repairing your original bumper, when needed, stripping all old finish off of it, and finally adding a fresh, beautiful, nickel and chrome finish.
From hot rods to muscle cars, classic trucks to modern semis, we have the automotive world covered. As long as your bumper or other part is made of steel or brass we can plate it. *Unfortunately, we're not able to plate stainless steel at this time.
We Offer Plating For
Bumpers, Antique Bumpers and Tips (NO LONGER PLATING POT METAL)
Request an Estimate
We handle appraisal, inspection, repair, preparation, plating, post-plating inspection, packaging, and shipping, all in-house. Just send us your bumpers and other parts, and we'll handle the rest.
For nearly sixty years, we've been one of the top chrome plating providers in the country. We've handled orders from all over the world, including parts coming in from as far away as France and Sweden.
If you need chrome parts restored, you can count on us. North Star Plating is your home for chrome.
Download Customer Information Form
Download & fill out the "Customer Information Form" above before sending your bumpers, hood ornaments, etc. to be restored.
This is for all customers of North Star Plating.