Car Talk
It's begun! The Friday evening gathering of classic cars in the Brainerd Lakes area. The remaining snowbanks piled high by the plows have melted. Classic car owners are driving their cars into town for others to admire.
Beauty and the Beast
I find the stark contrast in styles amazing. A 1927 Ford Model T Roadster Pickup restored with beautiful chrome, leather, and shiny paint. Then there's the Rat Rod. Twisted steel, spikes, obvious welds. Both cars looking as their designers intended. There's appreciation for both.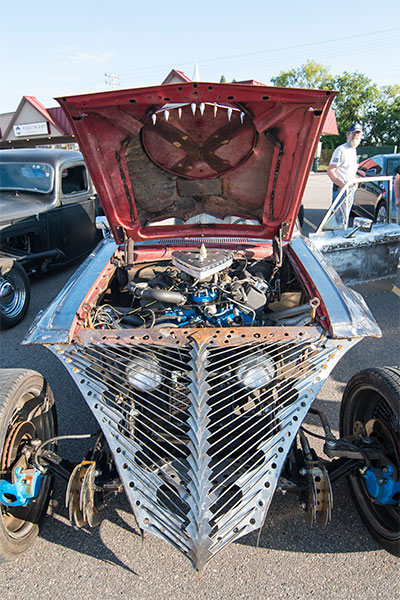 Patience
I read about a 10-year study that tracked young persons through high school and college. Those that delayed gratification were much more likely to achieve a high level of success in life. I see a parallel with car restoration. Doug started on his Model T 10 years ago and recently finished it. Most restoration projects are a long, slow process. The reward is worth it!
As much as I enjoy the auto restoration shows on TV, I realize that the 30 minutes showing a start, to finish project, probably took up to 2 years.
Microwave Generation
In a world wanting and expecting overnight delivery and instant meals, car guys still do things the old way. They measure progress in weeks, not minutes.