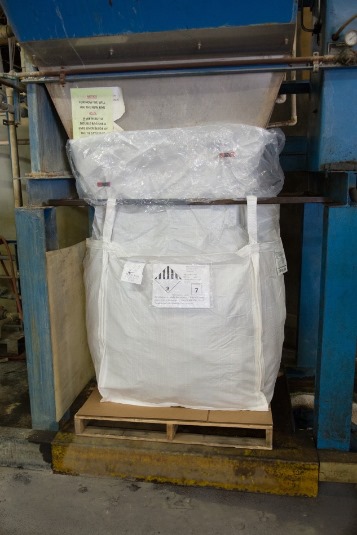 ENVIRONMENTAL IMPACT
Like most Minnesotans, we love nature and strive to keep it beautiful. But the chrome plating process does involve chemicals that, if disposed of irresponsibly, could be harmful to the environment. That's why we constantly work to not only meet, but exceed local, state, and federal standards when processing our waste. We run a clean ship here at North Star, and we promise to keep it that way.
We're proud to have the approval of the Environmental Protection Agency and the Minnesota Pollution Control Agency and believe it is crucial to hold ourselves to their high standards. We employ a full time, in-house environmental health and safety manager to oversee these responsibilities.
RINSEWATER
The water we use to rinse our projects can carry microscopic particles of metals and metal alloys. Our filtration process involves condensing those particles into larger solids. The water is then run through very fine filters to remove the metallic solids.
WASTEWATER
Wastewater is another matter entirely. Since electroplating requires large tanks of water and acid, it's our responsibility to deal with that acid. This is why we have our very own wastewater treatment facility on site. Able to move 10 gallons per minute, this system gradually adjusts the water's pH level as it works. It is able to break down stubborn, hazardous chemicals, combine them with large particulate, and filter everything out. This water then flows directly to the city's own wastewater treatment facility.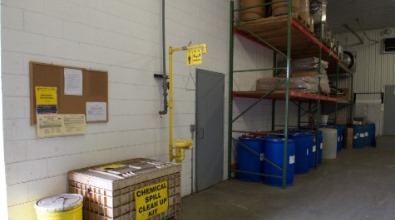 AIR
We're proud to conform with Minnesota's strict air pollution regulations so we can do our part to keep the atmosphere clean and natural.
OCCUPATIONAL ENVIRONMENT
Environmental responsibility isn't all about trees and rivers, either. We value the health of our technicians and endeavor to keep our workplace safe and clean. To this end, we recently installed a $1 million air filtration and dust collection system in our polishing facility. This is above and beyond OSHA requirements, but greatly improves air quality in the building.